ACTIVATE COMPLETE ABUNDANCE IN EVERY AREA OF YOUR LIFE
WITH 12D AKASHIC FREQUENCY
Have you ever wondered what your day would look like if you invited complete abundance into every area of your life?
You may have been told that if you just work hard, think positively and work on your mindset, everything you dream of will materialise: a successful career, vibrant health, a loving romantic partner, a comfortable level of income, a body you love, a dream lifestyle.
But for some reason, there are still areas of your life that feel stuck.
You see, even if you get up early, have a morning routine, hustle and grind, you can still experience setbacks if your personal energy field isn't attuned to its optimal state.
The good news is, when you start working with your energy field and releasing blocks that sit deep underneath the surface, you can experience powerful shifts almost immediately.
This FREE channelled activation is just 13-minute long but very potent. It fine tunes your energy field so you can attract abundance in every area of your life: health, finances, relationships and beyond.
It is designed to target and release any blocks you may have to abundance and alter your frequency within your energy field in such a way that you are most receptive to opportunities that will bring your desired life into reality.
This activation goes beyond your conscious and even subconscious mind and works directly in your energy field. If it's your first time working with energy, know that this process is safe and easy.
Simply find a quiet space, get comfortable, close your eyes, relax and open up to experience abundance unfold in every area of your life!
During this activation, I channel powerful energetic codes that work deeply to rewire your personal energy field and on every dimension of your being, for immediate profound results.

What you may experience during the energy transmission:
WILL THIS WORK FOR ME?
You can't mess it up! This only way for this activation not to work is if you don't want it to! As long as you approach it with an open mind and an intention to receive the energy upgrade, you will!
HOW OFTEN SHOULD I LISTEN TO IT?
The energy transmission in this activation is very powerful. This is why you don't need to listen to it over and over again. If you set your intention to receive it and seal the transmission with gratitude, one session will be enough. You will also need to allow a period of integration. However, once your energetic field has been upgraded with the activation, you can repeat the process. The recording is yours to keep and to watch whenever you desire.
HOW DO I PREPARE FOR THIS ACTIVATION?
You will receive a pre-activation video with my crystal clear, precise instructions on how to make the most of this transmission.
WHERE IS THE BEST PLACE TO RECEIVE THE TRANSMISSION?
You can listen to it absolutely anywhere. Just make sure it is quiet, comfortable and that you will not be disturbed.
I'M A BIT NERVOUS. I'VE NEVER EXPERIENCED ENERGY TRANSMISSIONS BEFORE…
The process is powerful but completely safe. The transmission is sent to you with pure intention, love and blessings. All you need to do is relax, and be open to the energy working in your field.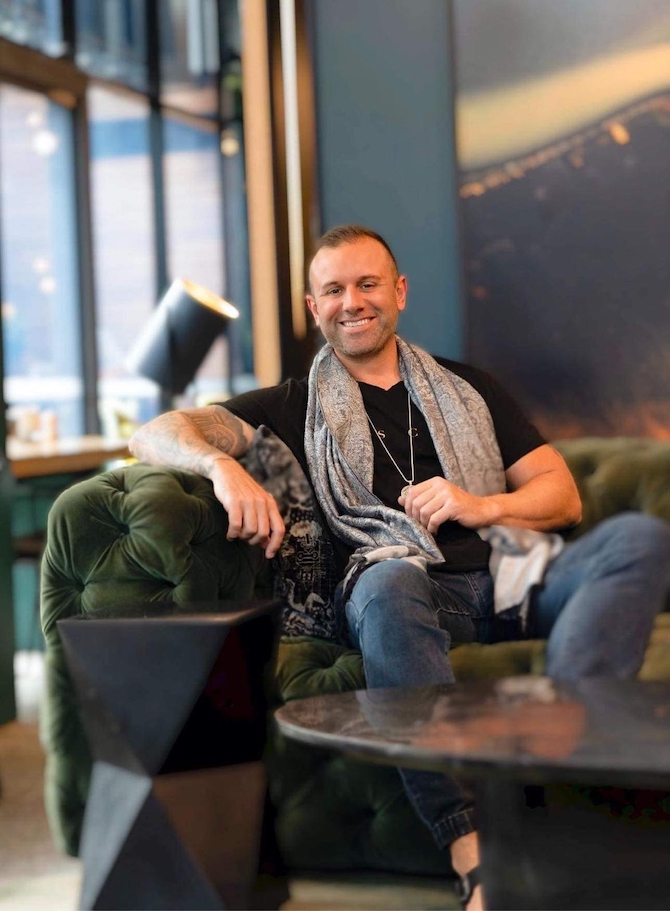 Spiritual Guide & Interdimensional Mystic
Aeron Lazar is an energy worker, an Akashic Reader and channel to Beings of Light such as the Arcturians, the Pleiadians and the Sirians.
As a spiritual teacher with full-blown psychic gifts, Aeron Lazar channels Galactic frequency codes. hese codes work with every aspect of a person's 3D reality and assist in creating a lifetime of abundance and fulfilment..
In this activation, Aeron will channel energy help you step into alignment and experience abundance in every area of your life.