CAN I SHARE A PERSONAL STORY WITH YOU?


For several years, my wife Riya struggled to experience a spiritual breakthrough. She was committed. She meditated daily or even a few times a day.  Despite that, it felt like the harder she pushed, the less progress she was making.
At one point, she was ready to give up her spiritual development as she felt "spiritually stunted".
Today, she channels Galactic Light Beings, speaks several Light Languages, connects to her Spirit Guides and elevates her consciousness into the Quantum Field within seconds.
My intuition tells me that you're now wondering: how?
Trust me, I hear this question all the time!
And right now, I'm thrilled to share with you the same powerful process that helped Riya open her third eye and experience the most amazing spiritual breakthrough
THIS POWERFUL CHANNELLED ACTIVATION WORKS ON CLEANSING YOUR PINEAL GLAND AND OPENING YOUR THIRD EYE
When your third eye awakens, true alchemy takes place. Your pineal gland starts picking up higher frequencies which alter the chemistry of melatonin. The stronger the energy, the more potent the alteration. This "alchemy" is nothing else than translation of energy into powerful neurotransmitters. This biological process allows you to experience transcendental moments.
Use this powerful energy transmission to:
Simply find a quiet space, get comfortable, close your eyes, relax and open up to receive. Myself and my Guides will do the rest. 
During the activation, I channel powerful Arcturian codes that work deeply to rewire your personal energy field and on every dimension of your being, for immediate profound results.
What you may experience during the energy transmission:
"I am in full Gratitude for the opening of the Third Eye.
I felt very calm as the session began. The breath work was easy to follow, very relaxing to my body and very opening to my Chakras
It was easy to follow along with your voice. The speech pattern was inviting and easy to attach to the rhythm. I was sitting in my living room alone. The glow of the Christmas lights was soft and comforting. There was a vibration that completely surrounded by physical body about 1/4 inch off the surface of my skin. As you started speaking, a warm vibration was immediately over my Heart Chakra and then spread out through my body.
There was a small amount of pressure at my third eye and around my physical eyes. Not unpleasant, just notable. As if I had placed my palm over this area.
I don't exactly have the words to describe what came next.
It was like little waves of sensations out through my chest, into my shoulders, and then up and down my body. Light waves of a quick sensation repeating up and down and then out from side to side. Very calming.
As you spoke about Gratitude, I began to repeat the words, "thankful for this opening" over and over. "
WILL THIS WORK FOR ME?
You can't mess it up! This only way for this activation not to work is if you don't want it to! As long as you approach it with an open mind and an intention to receive the energy upgrade, you will!
HOW OFTEN SHOULD I LISTEN TO IT?
The energy transmission in this activation is very powerful. This is why you don't need to listen to it over and over again. If you set your intention to receive it and seal the transmission with gratitude, one session will be enough. You will also need to allow a period of integration. However, once your energetic field has been upgraded with the activation, you can repeat the process. The recording is yours to keep and to watch whenever you desire.
HOW DO I PREPARE FOR THIS ACTIVATION?
You will receive a pre-activation video with my crystal clear, precise instructions on how to make the most of this transmission.
WHERE IS THE BEST PLACE TO RECEIVE THE TRANSMISSION?
You can listen to it absolutely anywhere. Just make sure it is quiet, comfortable and that you will not be disturbed.
I'M A BIT NERVOUS. I'VE NEVER EXPERIENCED ENERGY TRANSMISSIONS BEFORE…
The process is powerful but completely safe. The transmission is sent to you with pure intention, love and blessings. All you need to do is relax, and be open to the energy working in your field.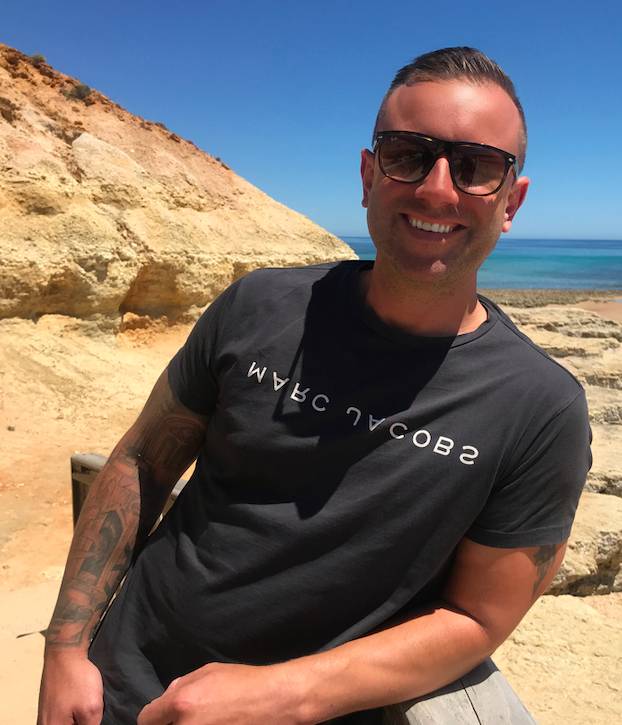 Spiritual Guide & Interdimensional Mystic
Aeron Lazar is a powerful energy worker, a starseed and a spiritual teacher with full-blown interdimensional gifts.
He's had the ability to open up spiritually for over two decades. However, he got busy running very down-to-earth property businesses and pushed his cosmic gifts to one side. Life challenges, stress & failure of his business pushed him to pursue mindfulness. As a result, he reconnected with his Higher Self and began working energetically with various Light Beings including the Arcturians, the Pleiadians and the Sirians.
Aeron has the ability to receive energetic codes and upgrades and transmit them to others.
These codes work with every aspect of a person's 3D reality and assist in creating a lifetime of abundance and fulfllment, in every way.
He is passionate about helping people from all walks of life unlock their divine potential, access higher realms of consciousness, discover their planetary mission and effortlessly attract their soul's true desires.
In this Activation, Aeron will use channelled Arcturian energy to assist with opening your third eye which is the gateway to higher dimensions of space and time and a bridge that can connect you with Light Beings and your Higher Self.
What do people who have experienced this activation say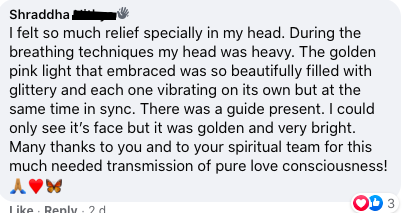 Receive instant access to this powerful transmission that comes together as a package of three videos: